There's never a time when the concept of Business Process Improvement should not be practiced. Most successful businesses are proactive in this strategy and constantly look for ways to enhance their business.
Business Process Improvement (BPI) is a management exercise in which enterprise leaders use various methodologies to analyze their procedures. This enables them to identify areas where they can increase accuracy, effectiveness or efficiency, and then redesign those processes to realize improvements.
A good way to understand the concept behind BPI is to think about the documentary, The Last Dance, which portrayed Michael Jordan. He always worked extremely hard at his craft with passion, and he went to great lengths to be the absolute best. Already recognized as the best player on the planet, Jordan still practiced the hardest every day and brought everything he had to each game. Each day he picked up a basketball, he wanted to be better than the previous day.
Some leaders bring this same approach to their business every day as well. They are constantly identifying, analyzing and working to improve their current business processes. That's the essence of BPI.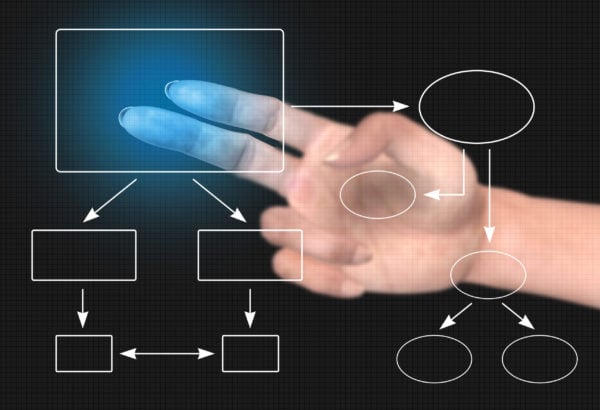 Common BPI Tools and Techniques
To facilitate BPI initiatives, many companies find value and advantages in utilizing a mix of tools. Here's a quick rundown of the most commonly-used BPI techniques:
Six Sigma collects and analyzes data to minimize cycle time and defects.
Lean Manufacturing minimizes waste and maximizes productivity within manufacturing systems.
Process Mapping visualizes the steps in an activity or process. In its basic form, a flowchart illustrates the inputs and outputs of an event, process, or activity in an easy to read, step-by-step format.
SIPOC Analysis summarizes the inputs and outputs of one or more processes in table form. It defines a business process from beginning to end before work begins. The acronym SIPOC stands for Suppliers, Inputs, Process, Outputs, and Customers—which form the columns of the table.
Total Quality Management (TQM) consists of organization-wide efforts to install and make permanent a climate where employees continuously improve their ability to provide on-demand products and services that customers find of particular value.
Here at ATX, we normally conduct a Process Mapping exercise with each of our clients as a first step in any transformation initiative. So within this blog, we will focus on the Process Mapping technique.
Process Mapping Facilitates Discussions on Where to Improve
Using Process Mapping as a facilitation tool not only helps understand business processes quickly, but also serves to initiate BPI discussions. As mentioned above Process Mapping is a technique, which when done properly, allows individuals to visualize the steps involved in an activity or process.
This can be done during a whiteboard meeting, within Microsoft Word, or in a workflow diagramming tool such as Microsoft Visio or Lucid Charts. Visio and Lucid Charts are great tools to use as accelerators for your mapping initiative as they come with all of the standard images used by flowcharts, decision diagrams, playbooks, and even network diagramming.
By completing a Process Mapping exercise, you can produce a visual guide with either detailed or high-level steps that make up a process. These steps provide insight into each process within your company. It can and should be done for each process from AP/AR to dispatching, purchasing, invoicing and other business processes.
Within each process, you identify the inputs and outputs. Visualizing the steps within each process also assists in detecting any bottlenecks, repetition and delays. You can also discover gaps and opportunities, and ultimately pain points within each process.
Frustration Goes Down While Productivity Goes Up
When you complete Process Mapping, executives, managers, and team members can all review the outputs as a group to brainstorm ideas for improvements. These discussions will generate deliverables, which when executed, lead to overall BPI of the products and services you deliver.
BPI can also eliminate employee frustration and allow for higher productivity between team members. By identifying gaps in processes and providing the right tools to employees, you can eliminate inefficiencies and improve the productivity of all team members.
Your organization can also easily evaluate key performance indicators (KPIs) and the productivity of each employee, which allows for further employee growth. Ultimately, by implementing BPI, your business can evolve processes without restricting the way teams work.
Eliminate Threats and Create Opportunities
Implementing continuous BPI into your workflows is vital because every day, more and more professionals enter the world of business. Each company that comes into your market is in direct competition with you and trying to take away your customers.
Unless you evolve and strive to be the best, these competitors pose a major risk to your business. But by constantly improving and evolving your business, refining your processes, and transforming weaknesses into strengths, you can eliminate this threat and create major opportunities for your business.
Author: Tom Ilic