Integrated solution enables financial institutions focused on community development to centralize data analysis on loans, clients, projects, and other performance metrics
Prescott, Ontario and Biddeford, Maine, October 21, 2021 — ATX Advisory Services and CommonGoals Software today announced a strategic partnership to provide advanced analytics using their integrated solutions. The solutions and services offered by the two firms combine to help Community Development Financial Institutions (CDFIs) integrate loan data with information compiled from other source systems. The solution features pre-developed software connectors between ATX Caliper CDFI Analytics Platform and TEA (The Exceptional Assistant), the flagship software offered by CommonGoals.
For ATX, the partnership with CommonGoals represents the continued expansion of the firm's offerings and growth in the CDFI industry. The advisory firm has long helped clients select and implement technology, and now builds and manages a cloud-based analytics platform to help clients rapidly deploy advanced analytics and data visualizations.
"TEA from CommonGoals is an industry leader in the CDFI technology space and is one of many technology integrations we have developed to allow our clients to connect their systems and offer a fully integrated reporting environment" says Mark DiGiovanni, an ATX Partner. "Adding TEA to our portfolio strengthens our Caliper CDFI Analytics offering, which together align to the reporting needs of mission-based lenders."
Adds John Meredith, VP of Sales of CommonGoals: "Together, we provide robust dashboard visualizations for advanced analytics of data within TEA as well as other systems, such as Caliper CDFI Analytics. Our clients can now connect multiple systems and aggregate all the data in a centralized dashboard portal that helps them analyze the full impact of their loans on the communities they serve, and to make decisions on how to grow their businesses and engage with customers."
Caliper CDFI Analytics from ATX provides instant, clear dashboards that enable CDFIs to see all loan servicing, origination, financial, and impact data in one place. Lenders can thus eliminate the delay and inaccuracy of manually analyzing data from multiple systems through spreadsheets by leveraging existing investments to extract the hidden value contained within any source system along with the power of bringing those data sets together. ATX provides expertise for building integrations with Caliper as well as dashboards, data warehouses, and how to structure the data.
TEA from CommonGoals includes modules that help CDFIs manage loans, origination, technical assistance as well as client relationships and client projects. CommonGoals also provides multiple options for clients to easily customize the TEA experience to their needs, preferences, and roles. Clients can tap into functions that include drop-down lists, system defaults, data-entry wizards, user-definable fields, system security, and financial products.
"Several of our clients use TEA," DiGiovanni says. "They like the functionality and appreciate that CommonGoals continues to invest and innovate in the platform. With pre-developed integrations with other source systems and access to resources on deployment best-practices, we have created a best-of-breed solution for the CDFI industry that brings all key data sources together in a centralized reporting portal".
About ATX Advisory
ATX Advisory is a nimble, full-service consulting firm based in Maine that works collaboratively with dynamic mid-market businesses to define strategy and deliver on their vision through the alignment of people, processes, and technology. The firm delivers the best of both consulting worlds—combining personal, small-company service and relationships with deep industry expertise. For more information, visit www.atxadvisory.com.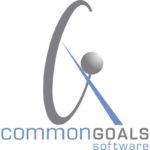 About CommonGoals Software
CommonGoals Software is a privately held software development company based in Ontario that develops and sells custom software solutions and related services to community-focused, government and non-traditional lending agencies across North America. The firm features a dedicated team of professionals who work together with customers to achieve common goals and build a better future. For more information, visit www.commongoals.com.