Technology Investments Now a Necessity for Nonprofits
Nonprofit organizations are now placing a much higher priority on technology. The Nonprofit Technology Enterprise Network (NTEN) reported in 2017 that technology spending by large non-profits had increased by 75% since 2014.
The first focus for nonprofits, of course, will always be their primary missions. But many organizations also realize technology holds the key to running their operations more efficiently, increasing incoming funds from donors and grants, and ensuring their bottom lines don't see red. That's why with many of our nonprofit clients, we are seeing that investments in technology are on the upswing.
The trend of nonprofits investing in technology comes along as many struggle to achieve a strong financial foothold. In a report published by Oliver Wyman, a global management consulting firm, analysis shows just how fragile the financial situation is for many U.S. nonprofits:
• Between 7-8% are technically insolvent, with liabilities exceeding assets
• 30% face potential liquidity issues
• 30% lost money over the last three years
• Approximately 50% have less than one month of operating reserves
Nonprofits are also being driven by a narrowed focus on how funding can be used. Instead of simply allocating funds for general operations, many grantors now specify that funding requests must be used for initiatives that will increase funding capacity and set the stage for long-term sustainability. Technology initiatives often fall within these guidelines. Donors and grantors also want to see metrics proving the ROI of the grants, which also often may require systems and reporting to demonstrate the positive impact of this funding.
To win such grants, nonprofits need to develop technology road maps that show how the requested funding can directly impact the mission, such as automating functions within their donor management systems or improving operating efficiency. This is appealing to organizations that issue grants because utilizing the latest IT solutions enables nonprofits to automate many manual processes. This, in turn, will reduce overhead costs and enable nonprofits to continue functioning with a smaller staff if donor and grant revenues go down.
By specifying that funds are earmarked for updating technology platforms, nonprofits can ask for bigger grants. They can also build a solid business case for the technology to set the stage for generating a more favorable ratio of money spent on the primary mission vs. money spent on administrative costs.
That ratio has become a key factor in influencing individual as well as institutional donors in deciding where their money will go. Many donors check GuideStar ratings to determine where they will allocate their contributions.
It's thus no longer enough for nonprofits to fulfill their mission. To continuously attract donations, they must also operate lean and show their reserves are growing over time.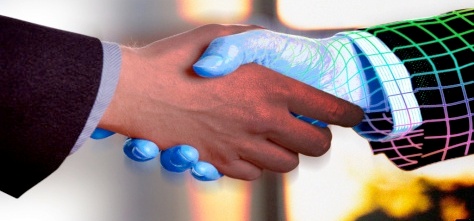 The key technologies nonprofits are investing in today include CRM (customer relationship management) to manage donor outreach, fundraising campaigns and grant opportunities. Another key investment area is back-end ERP (enterprise resource planning) systems—to manage general finances and the delivery of goods and services to clients.
But the technology that's really gaining traction in the nonprofit sector is BI (business intelligence). To accurately measure the impact of programs, nonprofits need to automate the process of collecting, compiling and analyzing key performance indicators. Presenting this information on spreadsheets to the board of directors once or twice each year no longer cuts it. Managers now need real-time BI reports to make decisions that impact efficiency and effectiveness on a day-to-day basis.
A key facilitator in deploying CRM, ERP and BI solutions is the advent of cloud computing, which makes it easier for nonprofits to allocate technical resources to these types of solutions. Traditionally, when IT networks functioned on-premises, nonprofits focused their IT resources on supporting the network infrastructure and end-user help desk functions—keeping the lights on. But with cloud hosting providers taking care of these functions, nonprofits can now invest more so in CRM, ERP and BI experts.
Now's the time for nonprofits to become more efficient. When donor dollars are not available, organizations must be positioned to sustain operations.
Multiple factors are driving the urgency. These include the potential for a slowing economy and the current uncertainty across global markets. Donor dollars are also becoming scarcer as tax law changes negatively impact charitable donations. And with donors becoming more sophisticated, nonprofits are coming under greater scrutiny on how much they spend on administration vs. their mission.
Nonprofits thus need to increase capacity and become self-sustainable by leveraging technology to become more efficient. If nonprofits spend wisely, they can reduce operational costs over the long term, increase their capacity to serve more people, and provide a greater impact to their communities.