Email organization is a critical part of project management. We all know how a disorganized inbox can cause mistakes, missed deadlines, and wasted time. While you can't control how other people organize their email inboxes, there are some steps you can take to gain more control over yours.
You likely already leverage some of your email client's rules, such as moving email from a certain sender to a folder. This is a great first step to reduce the effort of finding specific emails. However, if you're looking for an attachment but don't remember the file name, or you vaguely recall a request but need the exact wording, email rules only slightly alleviate a long and cumbersome search.
By layering automation on top of the rules, you can take your email strategy to the next level and reduce the hassle of searches. If you're using Microsoft products, Power Automate integrates well with Outlook, SharePoint, and Excel to enable some of the innovative automation solutions. In this blog, we look at two cases to make email searching easier or even remove searching from the equation.
Creating an Email Catalog
When you're searching for an email but only have partial information, such as a date range and the sender, a catalog of email metadata can fill in the blanks and speed up the search. You can use Power Automate to create an email catalog in Excel containing data such as dates, sender, recipients, keywords, or even the body of the email, if desired. You can then leverage Excel search and filter tools as well as formulas to narrow the search and avoid rereading emails one-by-one.
The first step for your email catalog workflow is authorizing Power Automate to connect to your inbox. Set up a trigger to kick off the flow whenever an email enters a designated folder in your inbox. Power Automate has prebuilt email parsing actions, which allow you to copy the email date, body, and other useful information. Finally, select an Excel action to write a new row containing your email's metadata to a spreadsheet.
When you activate the flow, every email that a rule moves to a certain folder is cataloged in your spreadsheet. In addition to providing a faster way to search through emails, the catalog can serve as a reference for project correspondence or even as a data source for future email analytics.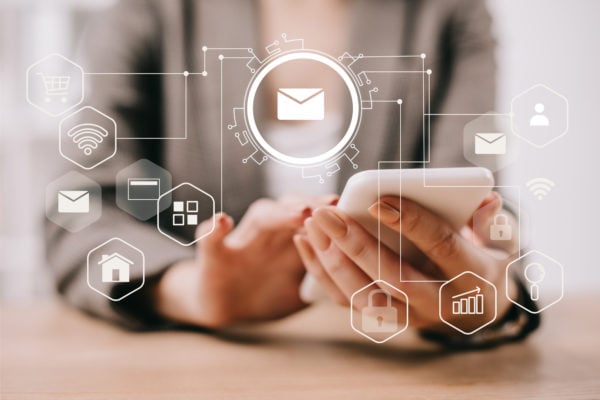 Saving Attachments and Notifying Your Team
Sometimes, you may lose emails containing important attachments under other correspondence, or you might save the attachments to a local drive and forget to share with your team. Email automation copies all project-relevant attachments to a chosen location and keeps everyone notified when files are received.
A sample workflow with Power Automate can trigger a rule to move an email to a folder. Power Automate only looks in the chosen folder and checks for attachments on the newly-received email. Each file is then copied from the email and saved in a shared location like SharePoint. When all attachments have been saved, the workflow concludes by sending an email to your team members, perhaps containing links to the files on SharePoint.
This flow takes a lot of manual effort out of email organization. It also has the added benefit of backing up your email attachments in case emails are deleted.
For More Automation Ideas
Hopefully, these two tips help you streamline your project management workflow. They may even help those you work with become more productive as you quickly access information and files they need to do their jobs!
Author: Richard Plunkett